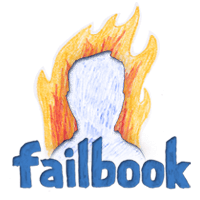 Failbook
Good Samaritans of Twitter Band Together and Answer Dad's Desperate Plea to Help His Autistic Son
Marc Carter's 14-year-old son Ben who suffers from severe autism, has drank from this Tommee Tippee cup, and no other Tommee Tippee cup out there, since he was two years old. Since then Marc has grown very concerned that his son is apt to suffer severe consequences of no other cup is found as replacement. Marc said, "People say he will drink when he's thirsty, but two emergency trips to A&E with severe dehydration say otherwise."
1

First the infamous mug:

---

2

Here's a picture of Ben Carter, who suffers from severe autism:

---

3

Since Carter's plea for help on Twitter, people have more than stepped up:

---

---

---

6

Here are a couple updates from Carter regarding progress in getting more cups for his son:

---

Here's the best of luck to the Carter's in getting all the cups that Ben will need! Faith in humanity, or at the very least...Twitter has definitely been a bit restored.