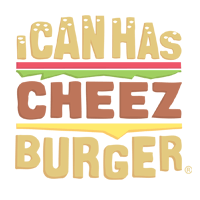 I Can Has Cheezburger?
We are so happy to wish Rubble, the world's oldest living cat, another happy birthday because he just turned 32!
Rubble hit the 30 milestone two-years-ago in May 2018. According to his Wikipedia page, as of January 3rd, 2020, Rubble is still around and still holding the title for the world's oldest living cat.
Due to his old age, Rubble does not need an extravagant celebration anymore, and he especially doesn't want to be surrounded by a lot of people. Too many people and too much noise would stress out any cat, let alone a senior cat.
Instead, Rubble had his 30th birthday at the vet's office, where he enjoyed some Felix cat food and Whiskas Catmilk and was gifted a free check-up and one-months worth of medications. According to Dr. Shaun Moore, Rubble's veterinarian, Rubble is still in remarkably good health.
So how does Rubble's mother, Michelle Foster, plan on celebrating Rubble's 32nd birthday? The same as last year, in a non-stressful environment.
"He is old now and would not like too much attention or be hassled," Foster said. "We would prefer if he was just left to live out his old age in peace," Foster added.
We can definitely appreciate that! We wish you a peaceful and wonderful birthday, Rubble! Check out some pics of the handsome Rubble below!
Story via Animal Channel
1

This handsome Maine Coon is turning 32 this month!

Born in May 1988, Rubble celebrated his big 30th two-years-ago and is now 32 and still healthy! Pictured is Rubble with his owner Michelle Foster, of Exeter, Devon, England.

---

2

Foster acquired Rubble as a kitten for her 20th birthday. Look at how small that little cremepuff is!

---

3

And if Rubble at age 30 is equivalent to about 137 in human years, we're looking at a cat around 145-150 in human years!

---

4

Thankfully. Rubble is remarkably healthy and taking his meds to regulate high blood pressue.

---

5

Another throwback to baby Rubble because we're totally smitten for this kitten!

---

---

7

Again, Happy Birthday Rubble! Wishing you health, love and happiness.