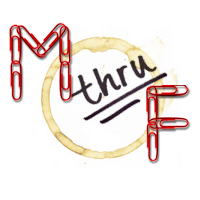 Monday Thru Friday
Since 1977, artist Christophe Szpajdel has designed over 7,000 logos for metal bands ranging from black metal to death metal to pure depressive black funeral doom metal. His latest release of artwork takes a more lighthearted turn, reimagining the logos of famous companies with a little bit of unholy, mutilated, gutgrinding, necrotic demonrage mixed in. Fun!
1

Normally, Szpajdel's logos look a bit more kvlt, like the one he designed for German band Apokrypha.

---

Advertisement

2

However, in the interest of making the logos more readable, Szpajdel decided to turn down the kvlt just a bit.

---

---

---

Advertisement

---

---

---

Advertisement

---

---

---

Advertisement

11

And just for the heck of it, Martha Stewart!

---

12

Martha Stewart, pvrt 2.