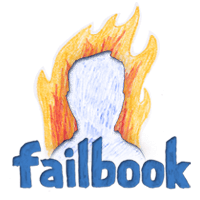 Failbook
There's been no shortage of inspired fans coming forwards to offer up their own weird (awesome) takes on The Bee Movie. From replacing the actual word 'bee' to getting rid of it altogether, let's just say we definitely should've seen this twitter thread coming. So we must ask, what if Bee Movie wasn't quite what it seems?
---

---

---

---

---

---

---

---

---

---

---

---

---

15

Can't leave this gem out, sad as it is.

---

16

Annd of course, Bee Movie is so much easier to watch when it speeds up every time they say "Bee"

Clocking in at just barely over seven minutes long, they must have said "bee" a lot.