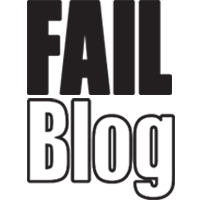 FAIL Blog
my sister is about to have a baby and my brother showed up to the hospital in a suit because "first impressions matter" pic.twitter.com/KtNV4mvnDU

— iris kessler (@Iris_Elisabeth_) January 3, 2017
First impressions used to mean something in this world. Now, people walk out of their house in t-shirts, go to work without tie, and when was the last time you saw a nice pair of loafers? In the words of Staind, "It's been a while."
But that's not the case for this new uncle, who arrived to the birth of his niece in a full suit because "first impressions matter."
At least he put in the effort, and hey, it's a pretty nice suit with a tie clip and everything. It's not like my suit with the tie I accidentally dipped in the toilet and the shoes that I accidentally dipped in the toilet. Let's just say that my sister's wedding wasn't a great time for me and my suit.
Anyway, people seem to love this dude, and why shouldn't they? First impressions matter and this guys knows how to make one.
1

His niece seems to love it.

There was a problem rendering this tweet - it may have been deleted.

---

2

Yeah, this baby really didn't try very hard.

---

3

Can't trust those babies.

---

---

5

Let's top this, people.