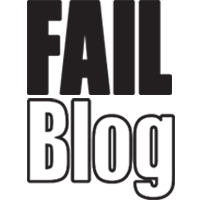 FAIL Blog
A solid WIN-coated tale of excellence right here, guys: pizza bro has some money invested in horse, horse ends up winning, naturally pizza bro goes on to enjoy his newfound riches and spoils and live a momentary life at the height of decadence itself. So ever responsible, and apparently supremely honest, Gaslight Pizza Shop Bro owner Blake Pendlebury posted a note on Facebook about how he wouldn't be able to open shop that night to serve the hungry denizens.
---

---

3

You know you're about to cash in on some solid karma when the racing event FB page comments too:

---

4

We're all happy for him!

So word. Next time you find yourself potentially too drunk for the work, embrace your inner Blake Pendlebury spirit animal.