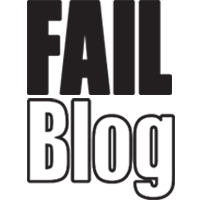 FAIL Blog
Signs of the Times: The Funniest Protest Signs at the Trump Inauguration
Easily the best part of the a good protest, aside from exercising your First Amendment rights, are the funny protest signs. Why, they're enough to get you through the tough January weather when you're out there protesting the country's very first (but probably not last) reality-TV gameshow host president. They do these things in January for a reason, don't they?
Anyway, here are some of the best protest signs we've seen so far:
1

This is honestly the meanest thing that's been said about him.

---

2

That's angrier than I have ever been.

---

3

Brevity is the soul of wit.

---

---

---

6

You know I love a good Grease reference and this one is solid.

---

7

Direct and to the point.

---

8

Why so serious about making this country great again?

There was a problem rendering this tweet - it may have been deleted.

---

9

I don't even know anymore.

---

10

Taking protests to great heights.