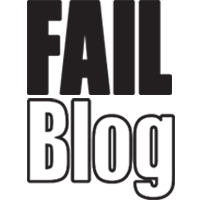 FAIL Blog
This Garbage Can Kind of Looks Like Donald Trump, So You Know There's a Major Photoshop Battle Happening.
Translation: Bin = Garbage Can
Early Tuesday morning, the UK comedy site The Poke tweeted a garbage can with a yellow top and cardboard box sticking out of it. The bin, as they call it, does kind of look like that reality-TV gameshow host who won the presidency last year, Donald Trump, so they told people to do "their wonderful stuff with it."
And do their wonderful stuff they did. They declared a Photoshop war on the bin. Man, I wish we called them bins in America. I also wish we called elevators "lifts." We never should have had the American revolution. Curse you, fore fathers!
Anyway, here are some of the best from #TheAdventuresOfDonaldTheBin:
---

2

Maybe they're just recycling it? No, they're binning it.

---

3

It's all about the Bin-jamins.

---

4

Gentleman, there's no fighting in the bin room.

---

5

I might not know trash, but I know what I like.

---

---

7

Make Minecraft Great Again

---

There was a problem rendering this tweet - it may have been deleted.

---

9

Yeah, bin there, done that.

---

10

These two go together like glass, paper, and plastic.

---

11

Here's a picture of the bin watching them get Bin Laden.

---