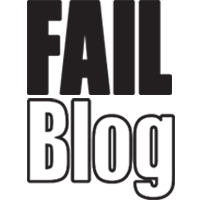 FAIL Blog
That reality-TV gameshow host who is now our president, Donald Trump recently tweeted the framed inauguration picture he hangs in his office. It's got a fancy frame, an autograph from photographer Abbas Shirmohammadi, the wrong date, and the website that framed it with a gigantic WWW.

Wait, did you say "wrong date"? Yup, as everyone knows, Trump's inauguration happened on National Day of Patriotic Devotion, which as everyone knows is January 20. National Day of Patriotic Devotion happens on the same day every year. If you didn't know that, it's because it's a new holiday Trump invented for his inauguration.
However, Trump's new plaque says January 21, which, hilariously, is the day of the Women's March that far more people were at. Universe, you've done it again.
Check out people pointing the president's mistake.
1

You can just white that out I'm sure

---

There was a problem rendering this tweet - it may have been deleted.

---

There was a problem rendering this tweet - it may have been deleted.

---

4

All facts are alternative facts if you try hard enough.

---

5

That's with the mats and tumbleweeds on the field. First time for an inauguration.

There was a problem rendering this tweet - it may have been deleted.

---

6

Jesus can't help you now.

There was a problem rendering this tweet - it may have been deleted.

---