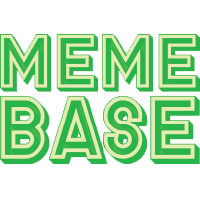 Memebase
Ruh 46 Most Radically Righteous Ride Rotos We've Run Into During our Ravels
cough
Yeah, so, we need to talk. Because Scooby-Doo doesn't have anything to do with this list. We also had no idea how to write the number '46' as Scooby would say it. Rorty rix? Rory six? Rory rix?
Anyways, if you're here under that false pretense that this list has anything to do with a crazed cartoon character roughly resembling a detective dog, it's probably best that you turn back now.
However, if you're here for a series of hilarious photos of people performing particularly perplexing tasks while careening down machined perils that simulate death for amusement, then you're in the right place.
Please forgive us for our transgressions, but do enjoy these hilariously entertaining ride photos.
---

---

---

---

---

---

---

---

---

---

---

---

---

---

---

---

---

---

---

---

---

---

---

---

---

---

---

---

---

---

---

---

---

---

---

---

---

---

---

---

---

---

---

---

---

---