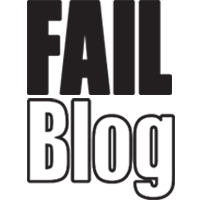 FAIL Blog
Trump and Canadian PM Trudeau's Handshake Was the Big Bang for, Like, a Thousand Memes — Well
Handshakes are a prime component of any business meeting. It shows your newfound partner respect and strength, while also providing them with the comfort of knowing that they're in good hands.
No one understands this better than that reality-TV gameshow host who, as president, delivered a whopping 20-second handshake to the Prime Minister of Japan last week. He also did that weird thing where he keeps yanking someone's arm for some reason. What can I say, the President of the United States is a real weirdo.
Anyway, because of last week's handshake gate people had their eyes close on Trump's meeting with the Prime Minister of Canada, Justin Trudeau today. Neither disappointed, launching to separate memes that we love.
---

2

People had their stopwatches out for it.

---

---

---

---

6

A much more acceptable shake.

There was a problem rendering this video - it may have been deleted.

---

7

Then it started looking more and more like the end of a Seinfeld episode.

---

---

There was a problem rendering this tweet - it may have been deleted.

---

---

---

12

Last week's seemingly-endless shake with Prime Minister Abe.