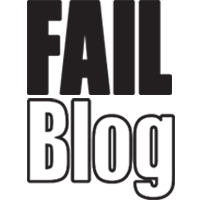 FAIL Blog
Remember that scene in The Dark Knight, when Batman saves the life of that sniveling, backstabbing little prick who wants to blackmail Batman by crashing his car into him? Well, that happened in real life!
A different rich guy with a super fancy car wrecked it saving an out of control car. Whoa. Just like in Christopher Nolan's The Dark Knight. This man drove his Tesla into an out of control Passat, saving the life of the driver. The guy, reportedly, also had a really raspy voice. Just kidding. But that also would've been like in The Dark Knight.
But even cooler, Elon Musk, a third rich guy who owns a tech company (like in The Dark Knight) said he would cover the repairs to the Tesla. I don't think that happened in The Dark Knight, but you could imagine Bruce Wayne doing something similar.
1

He noticed the driver was unconscious and took the law into his own hands — just like Batman.

---

Advertisement

---

3

Even Elon Musk gave it up to the man who might be Batman.

---