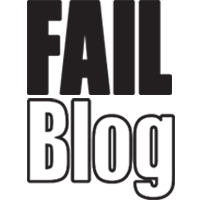 FAIL Blog
Uber is great if you need a side gig, but how do you marry the two worlds?
One Uber driver figured it out, when he brought his work to work with him.
Everyone: 2016 could not possibly get worse
Me: dies in a car crash while my Uber driver is literally DJing pic.twitter.com/bapZrGhLzP

— Alex Naidus (@hotdoorknobs) December 17, 2016
Wow! What a hero. It's amazing that this ride-sharing company gives people the opportunity to follow their dreams and make a little money on the side.
@hotdoorknobs dude was playing some killer jams at least

— Alex Kantrowitz (@Kantrowitz) December 17, 2016
Not everyone was digging it though:
@hotdoorknobs We've reached out to the account holder to address this. Please reach out to them directly for additional details.

— Uber Support (@Uber_Support) December 18, 2016
But Uber drivers will not be stopped by the confines of their car. They must follow their dreams. For instance:
@hotdoorknobs I see your Uber DJ and raise you an Uber clarinetist. totally thought I wasn't making it to Christmas. pic.twitter.com/Ljat9dj8Nk

— Jamel Shabazz..kinda (@HxmieDntPlayDat) December 17, 2016