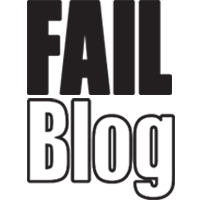 FAIL Blog
It really doesn't matter how bad of a day you're having. Taking out your seething inner rage on the rest of the world by being a complete and utter ass to everyone around you is never ok and a great way to fail at being a human being. It goes back to that old saying "If you run into an asshole in the morning, you ran into an asshole. If you run into assholes all day, you're the asshole."
Well, comedian Steve Hofstetter ran into one of these people after his latest trip to the airport and decided to do something about it.
After watching her rampage selfishly through the airport and observing her allowing her dog to relieve itself in the middle of the floor he decided to play a small harmless prank on the woman. A prank that resulted in some sweet justice with more severe consequences than he intended and that's what Fail Blog is all about.
---

---

---

---

---

While this might all be an elaborate fairy tale, we'd like to believe. It's hard to deny that this certainly reads as something that someone would dream up in the shower after an argument, as some kind of revenge fantasy.