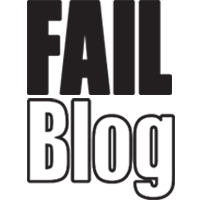 FAIL Blog
Moron Who Sends Text About Getting "BALLS DEEP" to the Wrong Person Ends Up Getting BLUE BALLS
If there's something this guy loves, it's a good moron. But if there's something I love even more, it's a moron being humiliated. Couple that with a woman getting a heads up that a dude's trash and...
That's what we have here, a perfect storm of a guy sending a text meant for his bros and accidentally sending it to his girl. What a maroon.
February 20, 2017
Then he followed up with this pathetic text:
@killermarecat pic.twitter.com/WzravkYb8Z

— tired girl (@killermarecat) February 20, 2017
Ew, boy.
Bros, avoid situations like these by not sending your bros texts that say "bout to get BALLS DEEP" unless you're getting BALLS DEEP in the following:
1) A pizza.
2) A game of pool.
3) The ocean.
1

The Internet loves this.

There was a problem rendering this tweet - it may have been deleted.

---

There was a problem rendering this tweet - it may have been deleted.

---