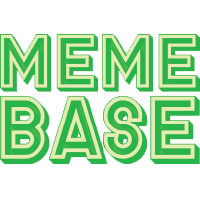 Memebase
When I was in high school it felt like it was the entire world. Right there, in those hallways. It was as if nothing else mattered. Everything pertinent to your being was there on campus.
Well, 5 years out of that place I couldn't even tell you most of those peoples names. Some faces are there but blurry. Like an out of focus camera. I'm still close to very few of the friends who, at that point, were my entire life.
It just so happens that one of those friends was voted most likely to succeed for our Senior superlatives and, well, he is absolutely killing it and recently graduated from West Point.
It seems like that's not always the case though, some 'Most Likely to Succeed' candidates fail hard. Others have it much worse than that.


---

Advertisement

---

---

---

Advertisement

---

---

---

Advertisement

---

---

---

Advertisement

---

---

---

Advertisement

---

---