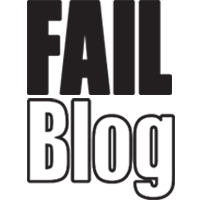 FAIL Blog
Watch This Little Girl "Knight" and Roast Brexit-Architect and All-Around Douche Nigel Farage
Nigel Farage, the loud-mouthed broadcaster, politician, and major figure behind the Brexit movement, appeared on Russia Today and got a little bit more than he expected.
On RT's morning show News Thing, the show answered the wish of many Brexit supporters: knighting Farage. So what did they do? They had a little girl come out with a crown and an inflatable sword to perform the knighting.
Farage got down on one knee and the ceremony was finished. As he returned to his desk, this happened:
I hope we've all saved this still to repeatedly tweet at Farage. pic.twitter.com/arxm9hMQ4c

— David Whitley (@mrdavidwhitley) March 3, 2017
The internet is losing it for this clip, which simultaneously tells Farage to piss off and makes us wonder whether this whole thing was staged. What do you think?
---

2

What are we supposed to make of this?

There was a problem rendering this tweet - it may have been deleted.

---

---