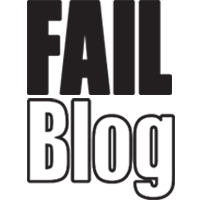 FAIL Blog
The Statue of Liberty Lost Power For Few Hours Last Night, But The Irony Was Lost On No One
Last night the Statue of Liberty, that Immigrants Welcome sign on New York Harbor, went dark. While many thought that this might be an act of protest, following up on the "Refugees Welcome" sign that was recently draped across the statue's base, a power outage was the culprit.
This didn't stop the Internet from theorizing and joking about the darkness.
---

---

3

Considering everything, people were really excited for this to be an act of protest.

---

---

5

Still, they found the symbolism in it all.

---

There was a problem rendering this tweet - it may have been deleted.

---

7

Maybe it was the first woman to strike on International Women's Day?

---

---

---

---

---

12

Leave it to the National Park Service to be the party pooper.