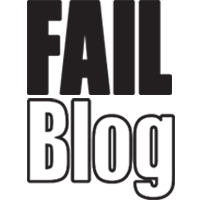 FAIL Blog
Nascar, for the most part, is just driving in circles. Sorry, dudes, but it's true. It's not that fun to watch, unless of course there's a fight, which there was yesterday.
Apparently, Joey Logano bumped into Kyle Busch on turn four, causing Busch to spin out and costing him the race. Obviously, Busch was none to happy about this and decided to thank to Logano personally after the race with a little punch in the face.
Logano described the incident saying:
I don't know. I was racing him right there at the end with our Pennzoil Ford. … Kyle and I usually race really well together and don't have any issues. He tried to pin me down into the corner underneath Brad. We about crashed and I was still trying to gather it up in the center. I was going to spin out, so I'm trying to chase it up (the track) and he was there.​

Here's the incident itself:
But people on Twitter described it as the best thing ever.