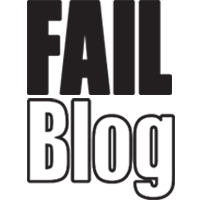 FAIL Blog
NYC Called Off The Blizzard Warning, So Everyone's Calling the Blizzard "Flake News"
New York City is calling a better safe than sorry on the whole blizzard thing.
After New York failed to get the promised 18 inches of snow and instead just got a shit-ton of freezing rain, weather officials downgraded the storm, making it kind of a bust.
But as you can imagine, that just means we're going to be getting a different kind of storm: A tweet storm.
Yeah people are making jokes about the storm, and it's even more brutal than the snow.
1

This is hardly the 18 inches we were anticipating.

---

---

---

---

5

Leave Olly out of this.

---

6

Downgraded to a McFlurry.

---

There was a problem rendering this tweet - it may have been deleted.

---

There was a problem rendering this tweet - it may have been deleted.

---

There was a problem rendering this tweet - it may have been deleted.

---

---