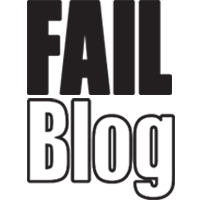 FAIL Blog
This Meme Tells Us All To Find Someone That Looks At You The Way Ted Cruz Looks At Supreme Court Nominee Neil Gorsuch
The court rules in favor of love. Now, you two kiss.
Yesterday was Neil Gorush's Supreme Court nomination hearing, and boy, was it exciting. It's not every day you see a Supreme Court nominee vying for a stolen seat.
But aside from the insane-o politics of the Supreme Court right now, Ted Cruz was looking like he was having a good time yesterday. Who wouldn't be having a good time when your boss once said that your dad might've been involved with the Kennedy assassination.
All of those feelings bubbled to the surface when Cruz took one look at Merrick Garland, the man who would make corporations can be treated as people in the eyes of the court, especially if a company has a religious belief and a company wants to go to heaven one day.
Tell you about who was in heaven already: Ted Cruz. Look at this guy:
Is this a confirmation hearing or a date? Ted Cruz is looking at Neil Gorsuch like he hung the moon and the stars. pic.twitter.com/VGo8Ztq65i

— Kris (@kris298) March 21, 2017
1

Slowly but surely, this became a meme.

---

---

3

Let the split-screen games begin!

---

---

---

---

---

---

There was a problem rendering this tweet - it may have been deleted.

---

10

I mean who wouldn't like this.

---

---

---

13

Will these guys be in heaven?

---

14

This is a masterpiece.