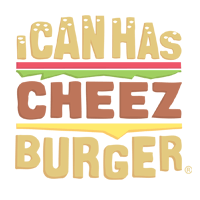 I Can Has Cheezburger?
12 Animals Profess Their Forbidden Love!
This time of year, relationships of all kinds are blossoming! Do you have a secret fondness for someone that others might consider strange or abnormal? It's the time to finally reveal your true feelings of how you feel! No matter what others might think, let your forbidden love shine!
1

I Love You Too, Tiny Kibble-Eating Horsie!

---

---

3

If Loving You is Wrong, I Don't Want to be Right!

---

4

Adversity Couldn't Keep Them Apart

---

5

Who Says Lizards are Cold Blooded?

---

6

I'm Too Young for You...

---

---

8

They Were Told They Cantaloupe

---

9

Some Relationships Aren't as Stable as Others

---

10

I Could Hold Your Forever in my Arms

---

11

You Make Me the Hoppiest Rabbit Alive!

---

12

Ah Yes, the Classic Love Story of Cat and Dehydrator