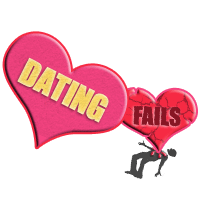 Dating Fails
Sometimes it's not who we are, but how we present ourselves that attracts a mate. And, if you look at the numbers you too can create a version of yourself that will look pretty damn sexy.
---

---

---

4

Wear Something With Sleeves

---

---

6

And Use Proper Grammar, Dammit!