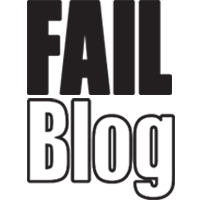 FAIL Blog
These Awesome 'Ghost FAIL' Videos Show You Where it All Went Wrong
Pay close attention, because we're making history here folks.
An Imgur user has pioneered a new type of FAIL that he has coined as the 'GhostFAIL'. These combine frames of the video/gif to create a 'ghosting' effect to give you more insight into exactly when that person knew they were totally screwed.

From the creator:
As you can see, I'm still toying with the format - feedback welcome.

I hope to bring you some more soon. What I'm hearing is that the red flash isn't necessary but the tag at point of impact is a good accent of the fail, and that you want more time at the end to look over the ghosting. Got it, thanks for the feedback.