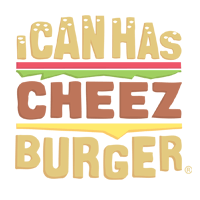 I Can Has Cheezburger?
Top 10 GIFs - Special Edition
Every day our users sends us great GIFs, using our Advanced Builder Tool and all of our users rank them by Liking or Disliking. So we figured it would be a good idea to sum up every week with the ones that got the highest ranking.
The weekly edition will start next week, meanwhile we give you a special top 10 of the year. Enjoy
---

2

I'n Goan Getchu. No I'n Nawt

---

3

What Is It? I'm Relaxing

---

4

Set Phasers to Vaporize

---

---

6

Stretching is Important

---

7

I'll Take That, Thank You

---

8

This Would Have Made Pacific Rim Watchable

---

---

10

Man's Lovable Dumb Best Friend