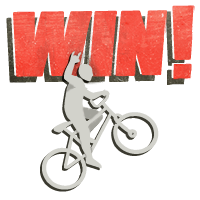 WIN!
Can we all just call a do-over on last week? Check out these eight awesome WIN-worthy acts of kindness that will make your day and restore your faith in humanity and share them with your friends. And right now, isn't that what we need?
Warm your heart and spread the good news over at our Restoring Faith in Humanity Week page!
1

Last week, we saw this little girl look at her new smile for the first time:

---

Advertisement

2

Not to mention the nicest touchdown in NCAA history:

---

3

And sometimes doing something small means a lot, to the right person!

---

---

Advertisement

---

6

Even the smallest things will do, like a free drink!

---

7

Even better, a free meal!

---

Advertisement

8

Who knows, if you spread the happiness yourself, you might just make a new friend, like these people!