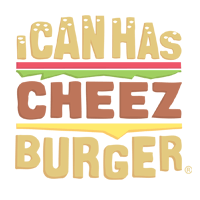 I Can Has Cheezburger?
Even if you are used to training puppies the old school way (without a smartphone), you've got to check these 5 cool apps. It's a brand new world of performing dog training
iClicker uses the popular clicker training. It features step-by-step instructions about how to use this type of training and includes 32 in-depth videos. The Noise Box feature has 48 different sounds to use for distraction and desensitizing. iClicker has a free app as well as a $0.99 full version. It is only available in the Apple App store.

---

The app leads you through 12 lessons on this video based program. The lessons include stills so you can move at your own pace and you do not need to have an internet connection to view the videos. Smart Dog Training costs $1.99 and is available in the Apple App store.

---

3

Dog Tricks & Bark Machine

Over 200 photos and step-by-step instructions sourced from the books, "Maran Illustrated Dog Training" and "Maran Illustrated Puppies". The app also includes different sounds you can use to train with. Dog Tricks & Bark Machine costs $0.99 and you can find it in the Apple App store.

---

Puppy Coach 101 features 9 topics: Introduction, Crate training, House training, Teaching Name, Teaching Sits, Coming When Called, Biting & Nipping, Handling & Grooming and Take it & Drop it. It uses retina-display optimized graphics and is easy to follow. There are also videos featuring Joanne Lekas – a professional dog trainer. Puppy Coach 101 is $2.99 in the Apple App store.

---

Paw Tracks is a tracking app that allows you to track when your dog poops and pees. You can also time the duration and record the distance of each walk. GPS allows you to see a map of the routes that have been taken. This app is handy for more than one dog-caregiver in order to be up to date. You can download Paw Tracks for free from the Apple App store.

---

6

Pro Plan P5 Dog Training App

The app features dog trainer Tracy Custer, P5 includes videos and activity-tracking. It includes a variety of training lessons ranging from "sit" to catching frisbees. To keep owners motivated you earn points and rewards for goals that are reached. P5 is available for free in the Apple App store and the Google Play store.