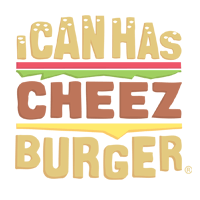 I Can Has Cheezburger?
14 Photos Of Dogs Dressed In Human Clothing Based On Their Personalities
Sandra Muller who studies Design and Photography in Nuremburg, Germany, created this creative photo series "Hudogs" in which she photographs dogs wearing human outfits, styled on what she thinks they'd look like if they were humans. Sandra was first inspired to create the series after noticing her own dog was always looking at her when she changed clothes. In order to find her dog models, she posted a request On Facebook and immediately received 250 messages from interested dog owners who were happy to tell her all about their feline's unique characteristics.

1

The "Want to hang out together" type

---

---

3

The one who is excited about fishing trips

---

---

5

The one who got stuck in the 80's

---

---

---

8

The "I hate summer" type

---

9

The One who's addicted to "Law and order"

---

---

---

---

13

The one who watches too many episodes of the "Vikings"

---