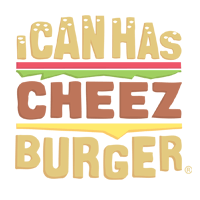 I Can Has Cheezburger?
The Winner Of The World's Most Interesting Genome Competition Has Been Announced –A Pure Bred Dingo Called Sandy
1

The competition was tough, with Sandy beating a 'solar-powered' sea slug, an explosive beetle, and a deadly Asian snake to take out the top spot

---

2

Sandy and her siblings were found as abandoned three-week old pups in the Australian desert, two years ago

---

3

Being a wild-born pure Australian desert dingo is a pretty big deal – most dingos have interbred with wild dogs and domestic dogs, so it makes Sandy rare.

Let's take a look at the rest of the finalists:

---

4

Elysia timida the "solar-powered" sea slug

---

5

Nesoenas mayeri, the Pink Pigeon

---

6

Tropidolaemus wagleri the "sexually dimorphic" Temple Pit Viper

---

7

The "explosive" bombardier beetle

But despite all this notable wildlife, we're excited that Sandy came first.