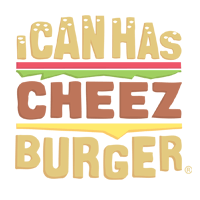 I Can Has Cheezburger?
Amazing Woman Has Taken In 900 Dogs and Created A No-Kill Sanctuary
Lya Battle is the founder and owner of Territorio de Zaguates (Land Of Stray Dogs) a no-kill shelter located in Costa Rica. Battle's journey to open such a place started when she visited a local shelter to buy some kibble for her our dog, and that is when she noticed Diego.


Years ago, a 15-year-old schnauzer's owner brought him to a shelter in Costa Rica. Sadly, Diego was old and sick, and his body was riddled with tumors.

As Battle was finishing up at the shelter she over heard one of the employees asking to bring Diego into the operating room. She didn't understand why they would wait until the last minute to operate since they were closing soon. Until, she figured it out that they were going to euthanize him.

When she figured it out, Battle insisted on taking Diego home.

---

"They said, 'No, he's sick, he's old,'" Battle said. "And I said, 'It doesn't matter if he lives a week. If he's going to die, let him die having a home.'"


---

This is when Battle began her journey. Explaining that in Costa Rica many dogs are in need because of improper care, living on the streets and that there are only a few privately running shelters and rescue groups around. She decided to founded the nonprofit shelter with her husband Alvaro Saumet almost a decade ago.

---

4

Taking On The Challenge

Knowing that many animals in Costa Rica need help, Battle has taken on the challenge to help as many as she can. At one point over 100 dogs had been taken in and living in Battle's house, and it was getting crowded. As luck would have it Battle inherited 146 acre farm from an uncle, and knew exactly what to do.

---

Battle, now Known as "The Mother teresa of Mutts" hasn't had the easiest of times getting her shelter to were it is now. "We have struggled daily against naysayers, haters, near-sighted government officials and ministries, terrible shortages and daily challenges of our own."

But in the end... it was all worth it and continues to be worth it.

---

It was a perfect place to start the sanctuary which is now run by volunteers and funded by donations. All the dogs are rescued from the streets of Alajuela and taken to the shelter where they receive health care, food, and a place to live while they wait to be adopted into forever homes.


---

The dogs are watched over 24 hours a day and are free to roam around, play nap and exercise. And at night are kept in an enclosure. Alongside that, Battle gives each dog a name that fits to their breed and personality, stating "So, even it the dog is never adopted, it still feels special and loved."


---

---

---