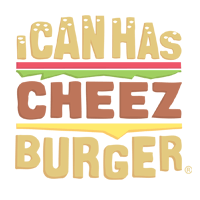 I Can Has Cheezburger?
This Video of a Bear That Broke Into Someone's House Is the Best Horror Movie of 2016
Warning: NSFW language! (YOU'D BE CURSING TOO IF THERE WAS A BEAR IN YOUR HOUSE)

Alternate Titles for this amazing footage:
Bear Witch Project
Zoidberg Films a Bear in His House
Bearanormal Activity
A Nightbear On Elm Street
Unbearably Scary Movie
Feel free to add your own title in the comments!