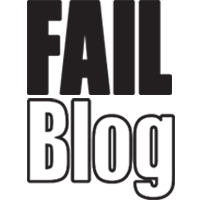 FAIL Blog
Everyone has their own ways of dealing with breakups, and Nick Lutz's method of coping is one we can all gain inspiration from.

Back in February Nick posted to Twitter his hilariously savage grading of an Ex's apology letter. During the roasting he makes brutal comments on her spelling and sentence structure before giving her a final score of 61/100 "D-".

Well, the tweet went viral and sparked a lot of support for his ballsy revenge move.
Now Nick has received notice that he has been suspended from his University for a semester because they took issue with the viral tweet and people are pissed. There are a lot of things that go on on university campuses that they should be spending their time on instead.
---

Advertisement

2

The Brutal Tweet From February That Started It All

---

---

---

Advertisement

---

That score wasn't the end of it though, Nick's university decided to weigh in on the drama.

---

---

Advertisement

---

---

---

Advertisement