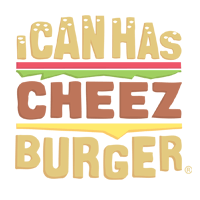 I Can Has Cheezburger?
These Cat Memes Are So NOT From 3017
Recently, some cat memes have become all sophisticated and encompassing multiple levels of humor within complex and subtle punchlines. These cat memes are not like those. Not at all.
1

The overly friendly cat meme

We all have that one friend like this.

---

Punk Floyd is a good name for a cat.

---

If my cat looked like this I would always be waiting for him to tell me that story which ends with, "We had to beat them to death, with their own shoes."

---

If you need anything I'll be running around the house between 4 A.M. and 5 A.M.

---

How about I put down the thermometer, and you just eat this delicious slice of bologna with a pill inside it and we call it a day. How does that sound, cat?

---

6

I Is Fountain Of Deliciousness!

Drink my little minions, and become stronger than you have every imagined!

Cat might think he is in a vampire show.