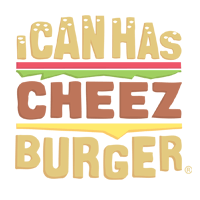 I Can Has Cheezburger?
Dates can be awkward, amazing or just plain horrible. But it's a common rule that a date... is just between two people. Unless you're double dating or what not. Well, someone didn't get that memo! This guy had the nerve to set up not 1, 2 but 5... yes 5!!!! dates in one night. At one location... around the same time! Almost like speed dating.
As a harmless set up date, Lysette decided to play along when her friends decided to set her up with someone. Even though she was forewarned that he's probably a dud, Lysette decided to go ahead and check it out.

What she wasn't expecting was that 5 other girls were also scheduled to attend. So Lysette did what we all do, she took her story to twitter...
---

Advertisement

---

---

---

Advertisement

---

---

---

Advertisement

---

---

---

Advertisement

---

---

---

Advertisement

---

---

---

Advertisement

---

---

---

Advertisement

---

---

---

Advertisement

---

---

---

Advertisement

---

---