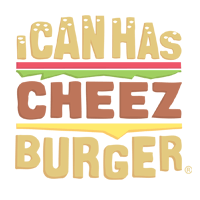 I Can Has Cheezburger?
Cats and dogs have been the go to pets for many many... centuries? And why not? They are adorable, loyal, funny, and just our joy!
But some people are looking for something different. Some love to stay active and exercise with their pets, while some just like to look at them, Everyone is different. So it's no surprise that sometimes cats and dogs are typically what some people are looking for in a pet. Now, we know what you might be thinking... "okay, if not cat or dog maybe try a hamster, a guinea pig, even a parrot!" Well, some families have other ideas... take a look at our list of 10 of the strangest pets, that turned out to be the perfect match to the family.
Erika De Jager from Namibia, a trucker found her Aardvark abandoned on the side of the road and she couldn't bring herself to not help. So she did what anyone would do...adopt her. She says that aardvarks don't make very good pets, but Gertie seems to get along pretty well with de Jager's dogs.


---

Farmers love llamas for their soft fur, but they're becoming more and more common as pets! Yes, we remember... they have a bad reputation for spitting on people (it's a defense mechanism, we forgive you!) llama owners say their pets are very loyal, curious and intelligent - a cross between a guard dog, a sheep and a giraffe. (anything else?)


---

Okay, lets just make something clear... you should not try to keep a grizzly bear as a pet. Even though the Kowalczik family seems very happy with theirs, who they call Jimbo, is doesn't mean it's a smart idea. The family runs a wildlife rescue center, and have bonded with their bears since birth, which explains why Jimbo snacks on marshmallows instead of the Kowalcziks.

---

Another farm animal that seems to have a growing reputation as a new family pet... would be the these gentle animals... Donkeys. Even celebrities like Reese Witherspoon owns 2 of them (fitting in to her farm of pigs, goats, dogs, chickens and a horse...)




---

So, we've all seen and though of it. Giving you pet their own room isn't so uncommon... But letting a 1,200 pound bison wander around your house... might be a little different, plus difficult! The Bridges from Texas call Wild Thing their baby, and the massive mammal was even the best man when they renewed their vows a few years ago!

---

Ya, we know. What!? Who would let an animal as notoriously stinky as a skunk into their home? Well, little do we know, there's actually a large market for pet skunks. The sad thing about this is because they have their smell glands removed when they are very young.

---

Raccoons, or "trash pandas" as they're lovingly called, are generally considered pests and vermin. But, come on... we all know you secretly wanted one after seeing Pocahontas!


---

While it's rare to own these animals as pets, the Australian government is considering new laws that will be to encourage locals to adopt native species like kangaroos, quokkas and wallabies.


---

Many pet stores also stock lizards now. Many years ago they weren't... let just say the top of the list for adoption. But thanks to social media, users like MacGyver an Argentine red tegu with a jiggly face and thousands of Instagram followers have helped to change peoples' minds about these scaly sweethearts.

---

Monkey owners have been stirring up the news lately, and its usually for a bad reason. But, thats not the monkeys fault! Monkeys are alot of work, and sometimes have a more aggressive manner.