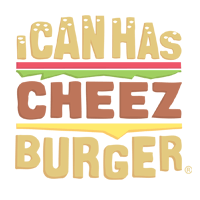 I Can Has Cheezburger?
Not Even A Hurricane Can Get Between A Dog And His Food
When you're hungry, nothing will stop you. This was exceptionally true for a dog named Otis. Now mind you, that Otis lives in good ol' Texas. Oh and the part of Texas where Hurricane Harvey is hitting! Well, this little Hurricane was not going to get in the way of Otis and his food…
As the hurricane approached land, a dog was spotted wandering around Sinton, Texas. What was so unusual is that the dog was carrying a full unopened bag of dog food!

The adorable and seemingly hungry German Shepard mix wasn't a stray though. He just got loose from his home his caretaker Salvador Segovia told the Houston Chronicle. The photo went viral thanks to friendly neighbor Tiele Dockens.

---

The dog actually belongs to Segovia's 5-year-old grandson, who had evacuated in anticipation of flooding. Apparently, Otis is very well-known in the town of 6,000, Segovia said.


"Otis can go to Dairy Queen and he can get a hamburger. He's the only dog allowed to lie down in front of the county court house," Segovia said. "He's not a stray. He's a good dog."

---

This good dog was definitely thinking ahead when he ran out into the storm… who knows how long the hurricane may last, and a dogs gotta eat! Luckily, Otis was found. He and his dog food are ready for the next phase of Hurricane Harvey.