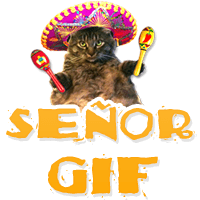 Señor GIF
10 GIFs Showing Just How Funny The Boiler Room Is
The Boiler Room takes dance music very seriously, apart from having a large gamut of artists from across the world perform in front of camera, the audiences can really demonstrate the innate humor that is encapsulated in dancing to music with people. Thanks to Boiler Room Knows What You Did Last Night for capturing these moments in time.
1

Well Everyone Isn't Gonna Be a Skinny Model, Now Are They?

---

2

Hell, The Ghost of Jesus Looks Like He's Having Fun

---

3

But If She Isn't In To You, Take a Page From This Smooth Slider's Book

---

4

To Be Fair, Techno Music Does That To a Lot of People

---

5

There's a lot Going on Here

---

6

Leave It To a Horse Man to Have the Best Reaction to The Haters

---

7

If I Was Standing That Close to Surgeon, I'd Probably Adjust My Shades Too

---

---

9

Ok, But Seriously Get Out of The Way

---

10

Thought That Odor Was From The Dirty Beats?