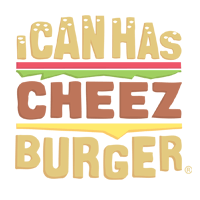 I Can Has Cheezburger?
Swedish Artists Build Tiny Magical Public Spaces For Mice All Around The City
If you happen to be walking through the Swedish city of Malmö, make sure to pay attention to the little details. If you take a look down you may notice something amazing inside a basement window in the neighborhood of Möllevången. Tiny businesses — a bakery and a "cheese and cracker" shop — just the right size for mice. The 70×30 cm (about 25×12 inch) store has wide menus that mice can choose their meals from. One of them is selling nuts and the other offers cheese. In addition to shop and restaurant, they have also built "The Jerry Can" gas station and a cool playground. Besides the well-crafted interiors, there are posters about upcoming mice concerts and other events. The amount of detail that went into creating this street art installation is huge! The artists behind this fairytale world are Anonymouse who are still unknown but you can check their Instagram account for more information.
---

---

---

---

---

---

---

---

---

---

---

---

---

---