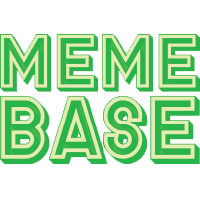 Memebase
Happy Memeversary, Side Eyeing Chloe!
Hard to believe it was 4 years ago today that this incredulous-looking tot stole the hearts of the world wide web. The nearly iconic image was culled from a viral video featuring Chloe and her sister being surprised with a trip to Disneyland. As her elder sister weeps tears of joy, Chloe's expression can be described as a look of WTF.
After the video went viral, internet users began photoshopping Chloe's face into memes, classic works of art, and album covers. The GIF, we are happy to report, is still a popular reaction GIF. To commemorate this special day, we've collected the highest rated Chloe memes from the Know Your Meme archives, for your viewing pleasure.
---

---

---

---

---

---

---

---

---

---

---

---

---

---