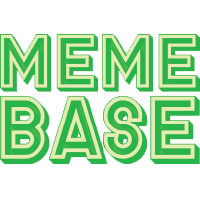 Memebase
This Is Why Twitter's Freaking Out About 'The Monster Mash'
Your mind is about to be blown.
If you had a childhood, you're probably familiar with the Bobby Pickett Halloween classic, "Monster Mash." Two days ago, Twitter user @Lawrence_Miles took our memories of the ditty and destroyed them with some serious truth bombs. He pointed out that we've never ACTUALLY heard "Monster Mash" - just a song about it.
As is to be expected, Twitter users reacted to the revelation with a healthy mix of shock and jokes.
1

The mind-blowing tweet.

---

---

3

Tenacious D fans start having their fun.

---

---

---

6

What else have we never really heard??

---

---

---

---

---