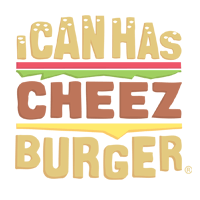 I Can Has Cheezburger?
The Do's and Don'ts of Thanksgiving With Pets
Thanksgiving is right around the corner... like literally a day away. So either your cooking, or brining or buying something, things are going to get complicated if you have any pets around! We mean we can barely contain ourselves when we walk into a room the smells like Thanksgiving! But, just think how hard it is to cook everything when you have a pet that's as excited as Thanksgiving food as we are! Well, here are just a few easy Do's and Don'ts to think about when you have pets around while cooking!
1

Do NOT let them help you in the kitchen: They don't know what they are doing

---

2

This is how they think they look...

---

3

DO dress them up, because it's cute

---

---

5

You will have this happening if you let them in the kitchen, So DO NOT

Plus some ingredients are very bad for for any animals

---

6

Do NOT have them invite friends. You will have doggy eyes all day

---

7

DO create a replicate turkey meal for them made by food they can eat

---

8

Do NOT let your dog try anything... they will eat it all.

---

9

Do NOT let your cat near the pie, they want to claim it all for themselves

---

10

Do NOT try to trick your dog...

---

11

Do NOT put the Turkey out in front of your dogs. It's teasing!

---

---

---

---