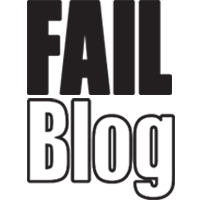 FAIL Blog
10 Cyber Monday Deals You Can't Afford To Pass Up
Cyber Monday's here, and these are the kind of deals that won't break your bank, sending you into a state of self-encouraged stress sweats.
This one's a must have for the committed smoker: no more stuffing papers and pipes in the vulnerable confines of an unprotected pocket. Instead, opt for the happy kit. This clutch bag fits in your pocket, and ensures Mary Jane safe travels. Grab yours over here!

---

2

Luxuriously Soft Queen Chevron Blanket

Winter is here, guys. This is the kind of plush blanket that can entirely change the cozying up nap game, while you cave up and succumb to bouts of legendary Netflix bingeing. The blanket's too good to be real life. It's not fair. Like, you'll be hard-pressed to NOT want to wear this 24/7. Can we just make it socially acceptable to rock this as a criminally comfy cape out in public, or what? Grab yours over here!

---

This game's all about the cringe-inducing kind of conversations that amount to exposing who your friends really are. Awkwardness is inevitable, and hopefully the revelations themselves aren't entirely ruinous to relationships. Grab yours here!

---

4

Poopyhead Card Game "Where Number 2 Wins!"

Had to drop this on our Cyber Monday list, guys. Was it bring your angry kid to work and let 'em name a product day? Apparently, it was. Grab the game here, cause honestly, it's some humorous room decoration at the very least.

---

This is easily one of the more ridiculous products we came across today amidst sifting through the slush pile of Cyber Monday deals. While the picture itself is a bit comical, the product absolutely serves a helpful purpose. Let's get a round of applause for hoping this could help further the cause in the fight against perpetually clogged sinks out there! Grab one over here for your SO or yourself!

---

6

Exploding Kittens Card Game

With a game that covers a variety of things like the (ever lovable) kittens or laser beams, and sometimes even GOATS, there's a little bit of something for everyone. Snag yours over here!

---

This is easily one of the cutest little artificially intelligent robo-bros we've yet to come across. Miip's gesture-based technology allows it to react to gestures like claps, touch, and more. Plus, you can connect it with your smart devices, and it reacts to apps like Spotify in adorable fashion. All in all, grab yourself one of these over here, and watch as your environment vastly improves.

---

This one speaks for itself. Every person's life stands to benefit with a side of Grumpy Cat hanging around. No matter how sour of a mood you're in, this dude always stands to top it, with a profound frown on his face. Grab your new best pal over here!

---

9

Award-Winning Personal Water Filter

This award-winning aptly named, "lifestraw" allows for you to drink water from any lake or stream around the world without the added hassle of boiling that water down till it's safe.

---

Take your next movie night to the next level with this projector that has built-in high quality speakers, to boot! Grab one here.