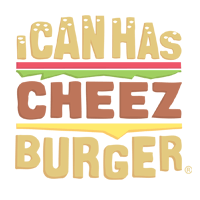 I Can Has Cheezburger?
Serval Cat Is Spotted Among Tall Grass But Can You Find It?
The African serval cat is known to be highly skilled when it comes to slipping through the tall grass of the African savanna. It goes unnoticed as it sneaks up on its pray and pretty much to us who are trying to find it in this photo!
This photo was taken by German wildlife photographer Ingo Gerlach, 64, during a recent trip to the game reserve. And we just have to say, he has some very keen eyes!




---

Gerlach said that thanks to his talented tour guide John, he found the serval among the grass. "In all the years before, during my travels to the Masai Mara, I have never managed to catch even a hint of a serval, let alone take pictures.'







---

Luckily, after discovering the cat he was then able to follow him and see how he asks in its natural habitat. That being, hunting its prey... a small wild chicken.

---

This particular cat is a native to sub-Saharan Africa, and it is sometimes called 'giraffe cat' because of its long legs and neck.

---

---