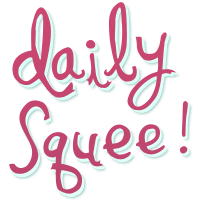 Daily Squee
Reader Squee: Super Squee
NSpade says: "It's a bird! It's a plane! It's a Coton De Touler to save the day!"
Wow Coton De Touler! You are one SUPER DOG!
Do you have a squee pet that you want to share with the world? Send us your pet pictures and stories, and they could end up on Daily Squee!