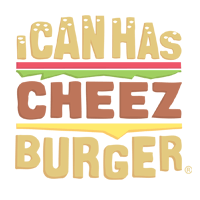 I Can Has Cheezburger?
12 Incredible Coincidences That Are Hard To Believe Have Actually Happened
These cover the most bizarre and unbelievable scenarios that will leave you scratching your head at what forces are at play here…
1

This Bird Landed On The Page About Itself

---

2

Dog Gave Birth To Three Puppies, Each With Their Own Corresponding Number On Their Back

---

3

My Dog's White Stripe Lines Up Perfectly With The Water's Edge

---

4

A Flamboyance Of Flamingos… Shaped Like A Flamingo

---

5

A Dragon Fly Landed On My Friends Foot And Mirrored Its Own Tattoo

---

6

They Obviously Rehearsed This

---

7

Butterfly Lands On His Own Picture

---

8

Mosquito Killed By A Dart

---

9

What Are The Odds Of This Accident?

---

---

11

My Friend Captured Possibly The Rarest Thing That's Ever Happened

---

12

How Fast Can A Moth Even Fly?