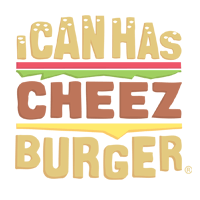 I Can Has Cheezburger?
15 Pets That Wouldn't Let Us Do Our Homework
The old "My dog ate my homework" bit doesn't seem to work anymore... And it's a shame because they could be telling the truth! But now a days, it's not only the dog ate my homework. Just take a look at all these adorable pets that won't let their owners finish their homework!
1

This dog seems to be watching something very important, better not disturb him and take the laptop...

---

2

She wanted to help with my homework... but just kept looking at me confused... So then I got confused.

---

3

They fell asleep and a paw was on the assignment... Didn't dare more them!

---

4

Hamster took my only pen!

---

5

My dog helped me out...

---

6

My cat wanted affection...

---

7

My kitten had a big exam on litter training... had to help them study.

---

---

9

My fluffy adorable kitty wanted some attention... what was I gunna do? Say no??

---

10

My bunny needed my computer to watch her show...

---

11

My cat only gives me attention and affection when i do my homework...

---

12

So sometimes I lie about needing to do it, just so they come for attention

---

13

This is legit how it happens...

---

---

15

Oh... and it's the cat that eats the homework and blames it on the dog.... :)