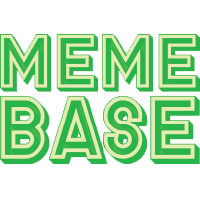 Memebase
The President of the United States is the subject of much criticism after making racist remarks at a DACA meeting yesterday. Donald Trump took to Twitter early in the morning to deny the accusations, but just hours later at a press conference Illinois Senator Dick Durbin expressed surprise at the President's denial - and confirmed everything the media has been reporting.
"When the question was raised about Haitians, for example, we have a group that have temporary protected status in the United States because they were the victims of crises and disasters and political upheaval. The largest group is El Salvadoran. The second is Honduran and the third is Haitian, and when I mentioned that fact to him, he said 'Haitians? Do we need more Haitians?' And then he went on and started to describe the immigration from Africa that was being protected in this bipartisan measure. That's where he used these vile and vulgar comments, calling the nations they come from "sh*tholes" -- the exact word used by the president not just once, but repeatedly."
Pretty damning. The hateful words have been met with shock and criticism, with CNN's Don Lemon going as far as to introduce the news by saying that the President is racist. Even the Merriam-Webster dictionary had something to say. Their twitter account announced today that "reprehensible" is the word of the day, a little solidarity with Republican Representative Ileana Little, who condemned the derogatory remarks, saying "the statements of the president are reprehensible, they're racist, they're totally incorrect."
---

---

---

There was a problem rendering this video - it may have been deleted.

---

---

BREAKING: Sen. Dick Durbin confirms Trump made 'shithole' comments during meeting. 'He said things that were hate-filled, vile and racist… and he said them repeatedly' pic.twitter.com/Sbgzdltb0Y

— NowThis (@nowthisnews) January 12, 2018

---

"No matter the color of your skin or place of your birth, we are all created equally," Trump, quoting MLK, reading from script and not addressing his "shithole" remarks

— Manu Raju (@mkraju) January 12, 2018

---

There was a problem rendering this video - it may have been deleted.

---

There was a problem rendering this video - it may have been deleted.

---

---

The language used by me at the DACA meeting was tough, but this was not the language used. What was really tough was the outlandish proposal made - a big setback for DACA!

— Donald J. Trump (@realDonaldTrump) January 12, 2018

---