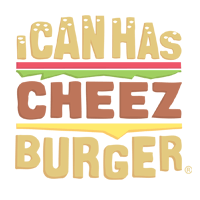 I Can Has Cheezburger?
Meet The Kitty Who Always Looks Angry No Matter What The Situation Is
Meet Merlin, the kitty that looks like he hates everything! This mean looking kitty is a fluffy Himalayan Ragdoll based in Canada, whose piercing blue eyes, furrowed brow and tight lipped expression has made him a hit on Instagram with well over 57,000 followers. Via: We love cats and kittens
1

The early bird can have the worm because worms are disgusting and I hate mornings.

---

2

I'm a pretty approachable guy.

---

3

It's my humans birthday today so to thank her for her efforts I left her a gift in my litter box

---

4

Yes, you have every right to look scared…

---

5

When you've been working for an hour and still aren't a millionaire. .

---

6

The @realgrumpycat called. She wants her grump back.

---

7

The rumours you've heard are true. I'm a basket case. . .

---

8

Where there's a will, there's a way. I have no will, so there's no way.

---

9

No you cannot use MY jacuzzi!

---

10

They say you're never fully dressed without a smile. I guess that makes me a nudist.

---

11

All of this white shit really inspires me... to retire and get the hell out of here

---

12

A bow in my hair? I am seriously not amused…

---

13

Is this supposed to be my dinner?

---

14

If you were to describe me with one emoji, what would it be?