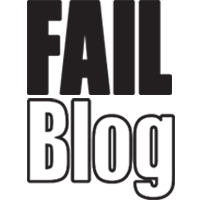 FAIL Blog
This girl is the GOAT. Honestly, there are FAR WORSE hangover possibilities to wake up to. All in all, this girl learned her deep love for animals is not to be underestimated, especially when she's out guzzling booze, with little to no mind about the implications.
Don't ask the kind of question you're not ready for the answer to....

---

---

---

Apparently she wasn't alone...

---

Kind of have to agree....