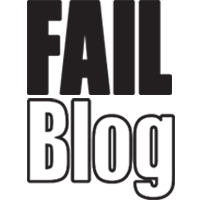 FAIL Blog
Jake Paul's remained radio silent amidst the massively widespread controversy encircling his brother Logan Paul. The controversy? Oh, just his decision to post a vlog of a dead body he found in the Suicide Forest. Yes, that really happened. Still as unbelievable as when YouTube first allowed for that sh*t to pop up on trending. Weeks later, Logan's little brother Jake, finally used some of his vlog time to address his feelings on the insanity. It's about as mindlessly infuriating as you might expect, and then some....
---

---

---

There was a problem rendering this video - it may have been deleted.

---

---

---

7

The video in question, which is basically 95% infuriating, mindless antics from Jake Paul himself before actually getting to addressing the controversy.

---

8

Did he mean to offend or not?

---

9

Ah, that's a viable possibility.